Search found 11 matches
Search found 11 matches • Page 1 of 1
by opus

Mon Mar 05, 2007 5:39 am UTC
Topic: 0231: "Cat Proximity"
Replies: 180
Views: 47573
I start replacing nouns in various songs with the word "kitty" when I'm near my kitty <.<

Toto's "Love Isn't Always on Time" becomes "Kitties Aren't Always on Time", for instance.
by opus

Wed Feb 28, 2007 5:15 am UTC
Topic: 0229: "Graffiti"
Replies: 223
Views: 65037
I've done the note-to-future-self thing before too. It's an interesting experience, and it often leaves me with a sort of existential crisis. I can't help but wonder if my past self no longer exists, and that my future self is a totally different person.
by opus

Wed Jan 10, 2007 3:32 pm UTC
Topic: 0207: "What xkcd Means"
Replies: 482
Views: 75162
Oh another crazy thing I do: when I'm bored, I'll imagine I'm talking to people and make up all the scenarios that are the most likely, so when I encounter them, it's simpler. (I've made up some cool sayings this way such as "I'm not out of it, I'm just into something else") I do this all...
by opus

Mon Jan 08, 2007 12:43 pm UTC
Topic: 0207: "What xkcd Means"
Replies: 482
Views: 75162
With regards to 4 again, I've actually gone so far as to create a game where I'm only allowed to step in between two cracks in the sidewalk one time. If a second footfall hits the space between two cracks, I lose a point. If I manage to cross multiple cracks in a single step, I gain a point per crac...
by opus

Wed Dec 27, 2006 3:40 pm UTC
Topic: 0202: "YouTube"
Replies: 81
Views: 39196
iamscottevil wrote:Oh god, my brain hurts so much reading those comments. Worms in my brain get them out!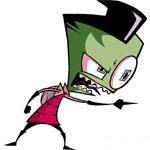 "Have you the brain worms?!"
by opus

Fri Dec 15, 2006 6:54 pm UTC
Topic: 0197: "Ninja Turtles"
Replies: 54
Views: 25666
I liked it too, but you really think that Raphael is better known as an artist than a ninja turtle? And that the opposite is true of Michelangelo? I probably would have switched those two. I was going to say the same thing. Same here :D Must be that whole "great minds..." thing or somethi...
by opus

Mon Oct 09, 2006 8:25 am UTC
Topic: 0168: "Reverse Euphemisms"
Replies: 43
Views: 23860
meatbites wrote:And that word is

dysphemism

.

This little linguistics slut couldn't resist relating his first xkcd post to a semantical issue.
Thank you! For years I've been saying "the opposite of a euphemism", but I will utter that phrase no longer!
---
Search found 11 matches • Page 1 of 1