I realized I had enough free time to start a forum game, I was going to boot up TGG but then i realized, Why don't I bring the forum game I am hosting on another forum over here too! (Plus I trust this game to be good, because I've already beta tested it.)
(Although this post looks daunting at first, it is mainly pictures, and should only take a few minutes to read.)
This was a game we played, note there may have been rule changes since this match, also, this was a special setup, not all games are like this.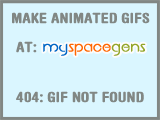 Hexattack is a game of prediction and teamwork, you control a great warrior (Or warriors), represented by a coloured hex on the battlefield, you, in co-operation with your allies, must defeat the other team and take over the battlefield, there are two ways to play, depending on how many players join, but the basic rules remain the same.
BASIC RULES
(There are a few rules, but you'll pick it up very fast)
Attacking
Defending
Moving
Grabbing
And finally,
Pushing
The moves in combination
So, now we are nearly at the end of this long haul through the game, there is just one more thing.
Kill points
A Pm to me should go as following. Although I don't really care about the format, this method is most compressed. [:)]
W MOVE UP
1 BLOCK DOWN-RIGHT
2 ATTACK UP-LEFT
To sign up, simply post here that you wish to join.
Also! I made motivational sig banners!