Hello, I'm a bit worried I've gone in totally the wrong direction on this question, so hopefully someone can see if I'm right or point me in the right direction.
A child on a swing with a combined mass of 16.0 kg is pulled back 0.98 m, and I need to calculate the inital energy transfered to the child. So far I have (excuse the jpg, I'm not used to the formula coding)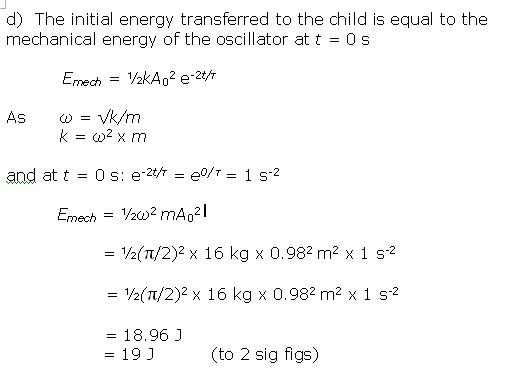 (I've already calculated w = pi/2). Does this look right? I'm a bit worried over what 'pulled back 0.98m' means.