I was digging through my old uni files while cleaning up computer and found a following question.
What is the total resistance in the following circuit: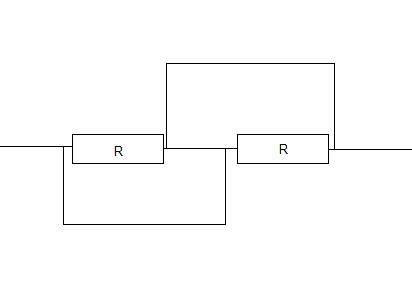 .
My physics was just minor so i got no clue what to do or if it is a trick question. I remember that you used the parallel and series and added them together but what do i do when they seem like they are in both connections?