Inspired by 'Packages,'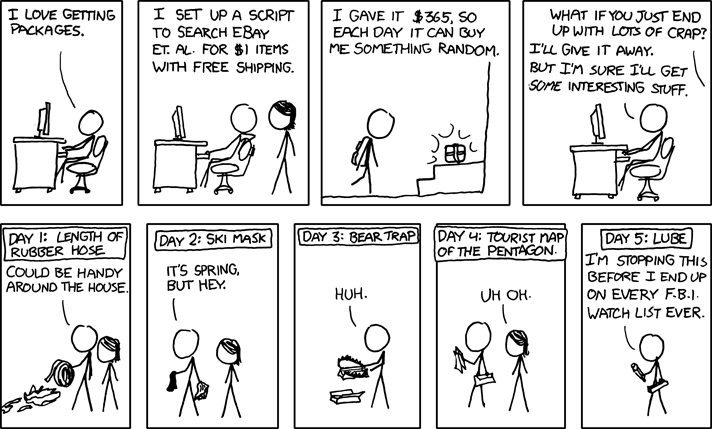 A great "month of packages" is being organized. Every day in the month of June (2009), anyone who is interested will buy a $1 or less item on eBay with free shipping for someone else. If you're interested, sign up here:
http://tinyurl.com/MonthOfPackages
Continue to post here with questions or suggestions.