And I'm not talking the music kind.
Put a pen in my hand and I can do some very realistic scribbling.
However, give me a hammer, a nice forge and some lengths of steel and I start having fun.
I specialise in blade-smithing.
So.. I'll try and dig up some photos, but here's the first one I dug up.
My Purple-heart cyprus handled 'herb chopper'. Steep curve to allow a rocking motion. Handle slightly recessed so you don't have to mash your fingers to use the full travel of the curve of the blade.
The below knife is pre-finished. It started life as a carving knife. In the end it became the cake knife for my wedding (I'm aware the point curves the 'wrong way' to be a cake knife and the like. However, wife loved the knife so much she wanted to cut the cake with it). It has since had an ironbark + mahogany handle. (With brass shims) Will try to find further photos.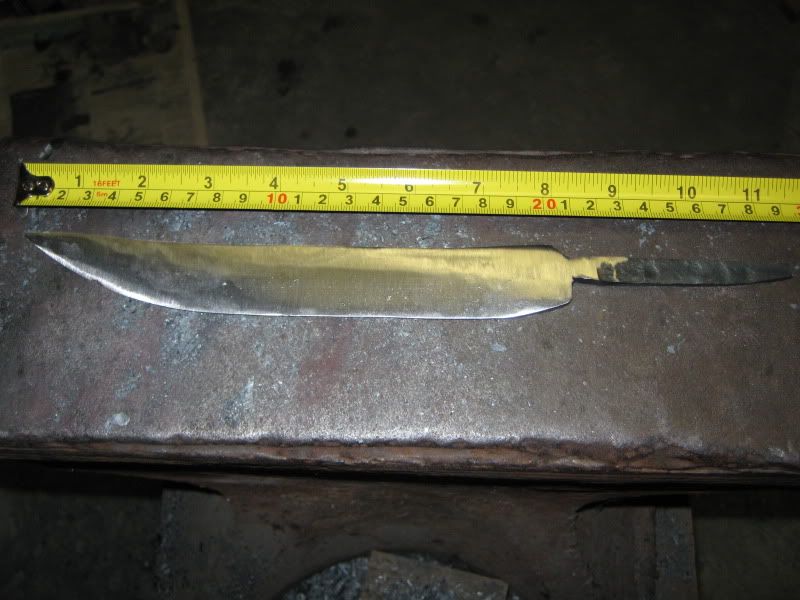 If people have any questions, shoot. I'm happy to answer any questions. I'm aware that blacksmithing and bladesmithing is an area that not a lot of people have experience in but may be curious about.
Dave