Ok, so I noticed some instances of symmetry between quantum level and macroscopic level structures today..
specifically there are 6 flavors of quark and 6 colors of M & Ms.. creepy huh? but it gets wierder.. obviously the Ms are the particles and the Ws are their anti-particle equivalents because this bag had slightly more Ms than Ws..
So that being said I decided to recreate the standard model.. so far I've only got four particles...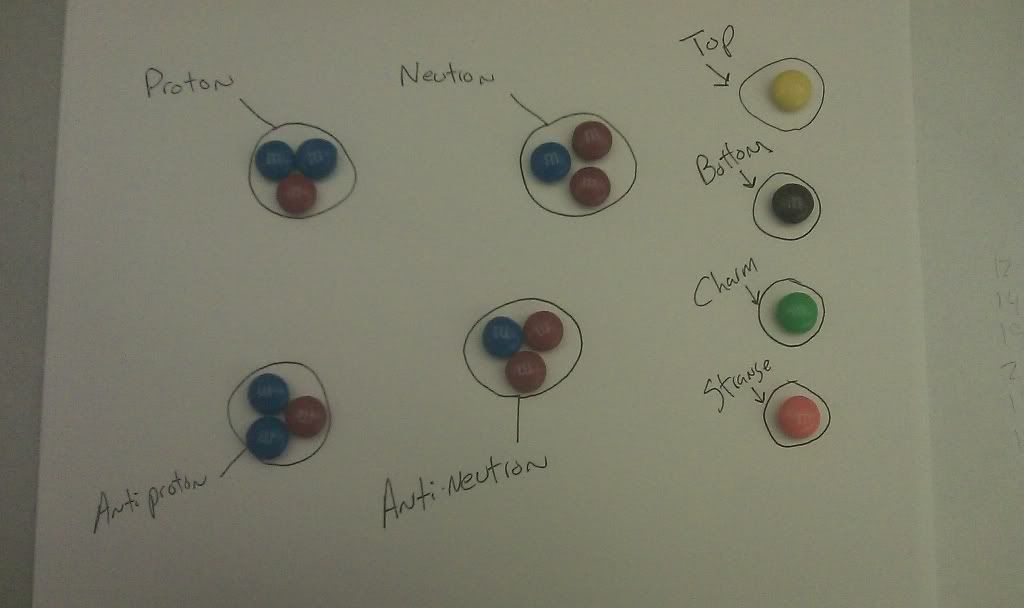 Anyone else have any other recipes to contribute?