FinishUNG my ketchup: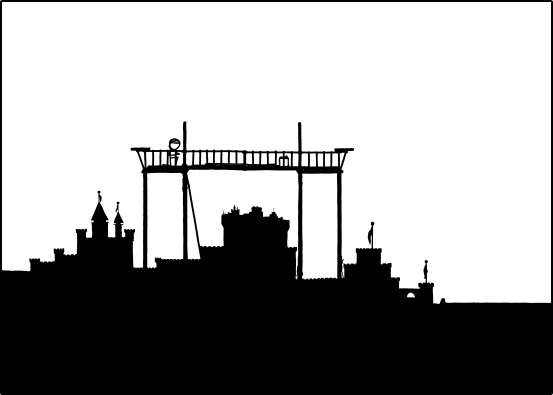 taixzo wrote:This reminds me of something:

(XKCD 1821 + 244)
Steakish mashup! It's not really an OTTification, though, without any OTTish content, is it? But I guess it would also fit in really well over in the
XKCDSW thread
(where I have made some contributions lately as well), it's not necessarily all about the anti-humour there.
GnomeAnne wrote:Slightly related:

I made this in a high school wood shop. It was going to have a glass door, but I ran out of Time and changed the design. We were supposed to make a table, but there were enough students the professor didn't pay attention to what I was doing until too late.
Treeish Timepiece, GnomeAnne!
And great schizoblitz reports, BlitzGirl. Weird to see the first idea forming of the wiki that I'm spending so much time on...
Baobabish sound signal generation, balthasar_s!
BlitzGirl wrote:

appleGirl wrote:

↫

I am currently reading both the latest posts on this thread, and posts back on page 58. This is CONFUSING.

Baobabs - perhaps the very first documented instance of schizoblitzing! From one of my -Girl bretheren, no less.
Surely you meant to write "sistren"? Or "sisters," maybe?
...and I've spent one and a half hours listening to various versions of Megalovania on Youtube.
Edit 2 (added here to leave the pope decree at the bottom of the post):
mrob27 wrote:

svenman

wrote:

mrob27

wrote:Yep!

Decree

fulfilled, a mere 17730 nopix later!

Does this set some kind of record? Am I famous now?

You're already famous, no need for

Q04B

decree records, though I suppose every little bit helps
Awww... well, I guess I already
have
appeared in Acts of the Clerics, so you're probably right.
Edit 4: And another squirt of belated ketchup from NP2577:
Rakhal wrote:I'm too late for the last page pope post. And I had a cute story about decimalisation to tell
Following a page pope decree is optional. It is just as optional to
not
follow the decree if it has become the decree of a pastpage. In other words: Come on, tell - don't think it's too late.
Edit: Also, pope. Decree:
Tell us a piece of music you'd like to be covered on the balthawavegenerator.
My choice: Beethoven, "Ode to Joy".
Edit 3: Scratch that, I don't mean to place any expectations on Balthasar and a page full of what could be read as music requests might just come over as a riverish bit of pressure. So, amended decree: Tell us a bit of music you like, no expectations to third parties attached.