mrob27 wrote:I found a bunch of "Takie Czasy" music videos, too many matches. Can you be more specific please?
Oops - sorry about that. I was watching balthahistorian's video on drawing BFTF and youtube had a thumbnail of
this video
in the suggested viewing choices, so I clicked.
Someone was time-travelling on his bicycle before the beginning of Time.
While we're here, that EEE on the gate around 3:30... why is that so familiar?
Also, I keep forgetting to mention how much I'm enjoying your latest installment, mrob - you have some lovely turns of phrase.
mscha wrote:COUCH

UNG

S...

OTT Time Travel
Does anyone else get especially nostalgic when one of these great early OTTcoloureds appears. We had no idea what might be beyond that narrow slice of silhouette, and then mscha would turn on the background, and <insert soaring music here>. Thanks, oldpixbot!
gONG, baby, gONG: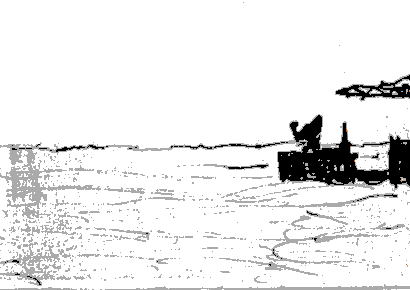 Oh dear, pope... lemme think....
ETA Decree: post things that are almost other things and also have a cool hat!