Re: 1190: "Time"
Posted: Tue May 31, 2016 1:30 am UTC
Snake cliff
UNG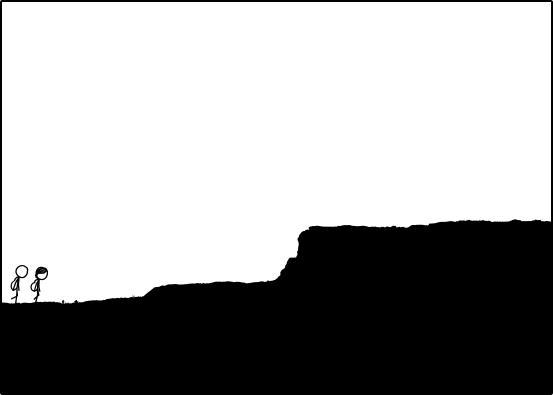 Interestingly enough, I had an encounter with a ~1/2 cue long indigo snake in my back yard recently while hanging laundry.
thunk wrote:Probably something related to thunking, which I haven't figured out either.
To paraphrase Curly: I try to thunk, but nothing happens.