1197: "All Adobe Updates"
Posted: Wed Apr 10, 2013 4:15 am UTC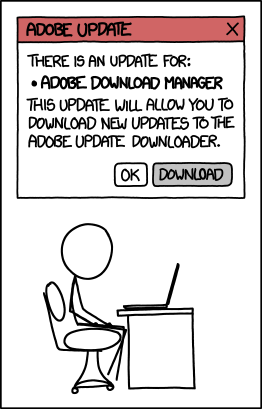 http://xkcd.com/1197/
Alt Text:"ALERT: Some pending mandatory software updates require version 21.1.2 of the Oracle/Sun Java(tm) JDK(tm) Update Manager Runtime Environment Meta-Updater, which is not available for your platform."
I lol'd more than I should have. Can't remember the last time I used the Download Manager though.