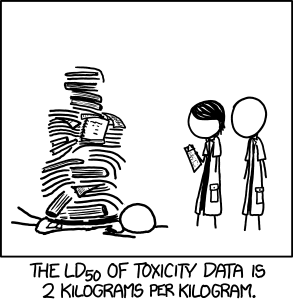 Title-text: The dose is much lower when administered orally. We're still trying to get the paper into the needles for subcutaneous injection.
Would it really need to be in paper form? I wonder how the toxicity compares when we're talking about SD cards, for example.
Also, does it make sense to you to measure data by the weight of the paper it's printed on?
EDIT: urlified the image