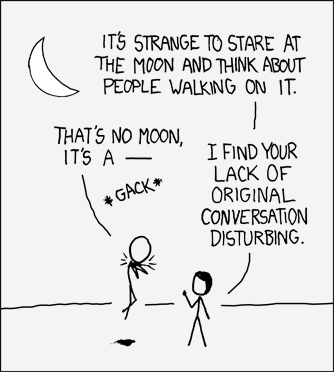 Tooltip: "Unfortunately for her, real Star Wars fans are attracted to a gal with a good force choke."
I love it. I've sort of felt like the strips had been getting uninteresting, but Nighttime Stories, Orphaned Projects and this one feel right back on track with the goodness that made me come here.
Also it reminds me that I wanted to caption a Vader-with-outstretched-hand picture today with "Is Darth Vader gonna have to choke a bitch?" because of a post from somewhere here on the forum.