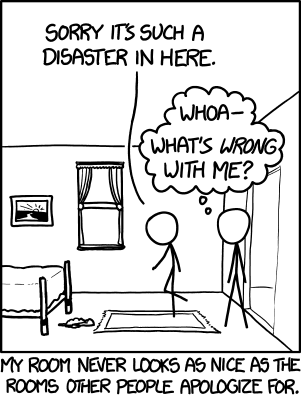 Alt Text: 'Sorry, I left out my glass of water from last night.'  OH GOD I APPARENTLY LIVE IN A GARBAGE PIT.
~ ~ ~ ~ ~ ~
Or, as my mother was fond of saying, in the worst pigsty she had ever seen.
Which of course made me wonder when and how she became such an expert on pigstys.