1325: "Rejection"
Posted: Mon Feb 03, 2014 5:05 am UTC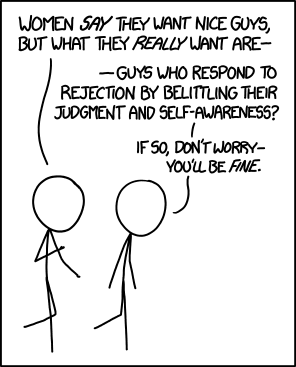 Title text: "Perhaps you need a crash course in taking hints. Here's your first lesson: We're not actually walking somewhere together; I'm trying to leave this conversation and you're following me."
What women really want is ice cream. I assume this is true because I am a woman and I wish I had some ice cream right now.