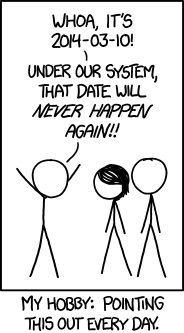 Text: If our current civilization lasts another 8,000 years, it's probably fair to assume the Long Now Foundation got things right, and at some point we started listening to them and switched to five-digit years.
This looks familiar. I almost feel like I've seen this comic before. Randall's probably not the first person to make this joke, but it still made me laugh.
EDIT: Forgot to add the text.