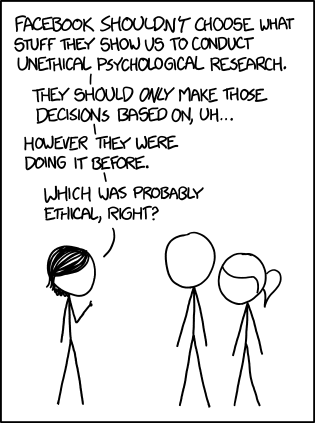 Title text: "I mean, it's not like we could just demand to see the code that's governing our lives. What right do we have to poke around in Facebook's private affairs like that?"
At first, I thought that everybody was overreacting to this: social media companies test things out all the time, and in any event this only caused 0.1% shifts in public moods, only detectable with their huge sample size. Then I realized that while large manipulation is obvious, almost nobody would even notice such subtle changes like that.
Now I don't know what to think.