1451: "Background Screens"
Posted: Mon Nov 24, 2014 6:18 am UTC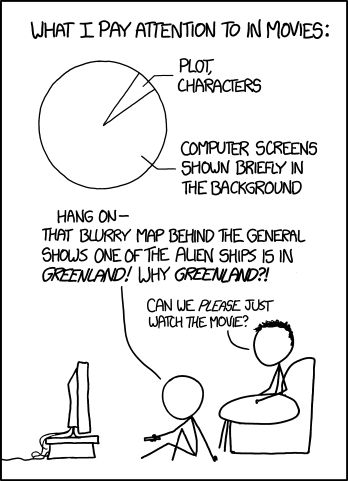 Title text: No way, we gotta rewind and cross-reference this map with the list of coordinates we saw on the other screen. This Greenland thing could be big.
This in no way validates how often I do this. I'm only posting here to show my support for looking at all the screens. Particularly in Terminator.