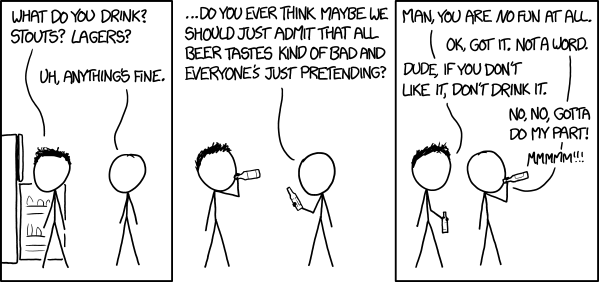 title="Mmmm, this is such a positive experience! I feel no social pressure to enjoy it at all!"
There were many things I did early in my life to fit in, typically very awkwardly. Drinking beer (thankfully) was not one of them.
On the other hand, watching sports has often filled this role for me. It provides a constant drone of small talk so you never have to say anything personal or revealing.