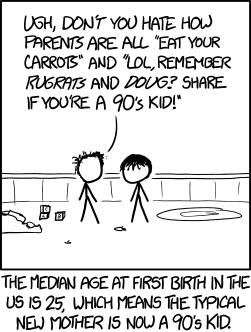 Title text "We remember Rugrats, and think of them every time our kids look at us through their baby gates"
Surely all these things should be, "You're a 70s or 90s kid if you remember . . ." as the 70s kids would watch the show while looking after their children who are 90s kids?
This whole nostalgia thing needs rethinking.
(Edited to try make it make sense to myself. Not sure I succeeded)