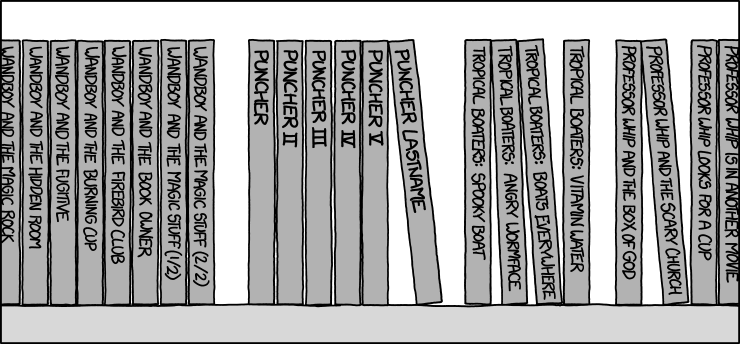 Title Text:
There's also the TV show based on the hit Hot and Cold Music books: Fun With Chairs, Royal Rumble, Knife Blizzard, Breakfast for Birds, and Samba Serpents.
Hey! Those Tropical Boaters films aren't synonym titles at all!
I mean, seriously. They ought to be something like... I dunno...
"Unlucky Spooky Boat," or "Corpse Box," or "By the Earth Cliff."