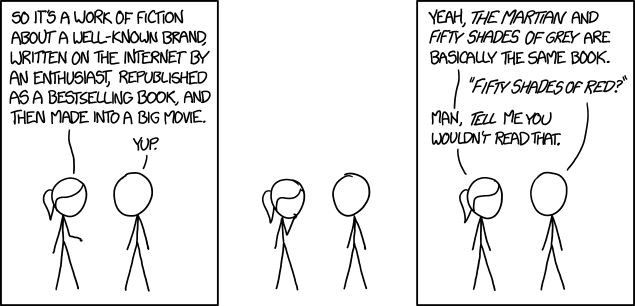 Alt Text: I just came from The Martian, and I just have to say: Forget BB-8; I want a pet Sojourner! It's always been the cutest of our Mars rovers.
This is one of the wonderful things about Randall's comic style, he can go see a movie and just a couple hours later, have a comic up about it.
EDIT: Sorry if I've done anything wrong. I think I followed the guidelines correctly. Tell me if I messed up somewhere.