1597: "Git"
Posted: Fri Oct 30, 2015 6:06 am UTC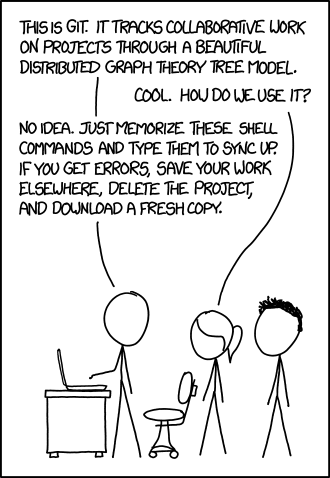 "If that doesn't fix it, git.txt contains the phone number of a friend of mine who understands git. Just wait through a few minutes of 'It's really pretty simple, just think of branches as...' and eventually you'll learn the commands that will fix everything."
I can confirm that this is entirely correct, from two workplaces that have used Git.