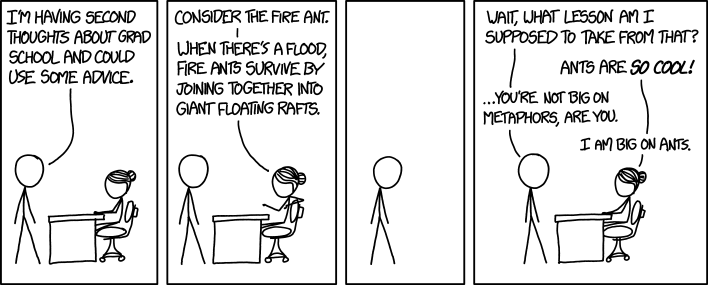 Title Text: "Here in the entomology department, we have a simple two-step formula for answering any question: (1) ants are cool, and (2) we forgot the question because we were thinking about ants."
Ants ARE really cool, when they're not just weird. Like, they've got such perfect organizational skills and they still don't function democratically? At some point an ant has GOT to have thought about revolution, but no, science has never recorded any such incident.
At least they're communist. It may only work on paper, but ants are small enough that they can live on top of paper, so everything's fine.