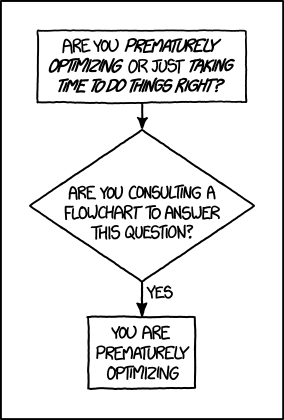 Alt-text: "Premature optimization is the root of all evil, so to start this project I'd better come up with a system that can determine whether a possible optimization is premature or not."
Come to think of it, most flowcharts that I have seen have been drawn by Randall.
Anyway, what's so bad about premature optimization?