1698: "Theft Quadrants"
Posted: Fri Jun 24, 2016 12:17 pm UTC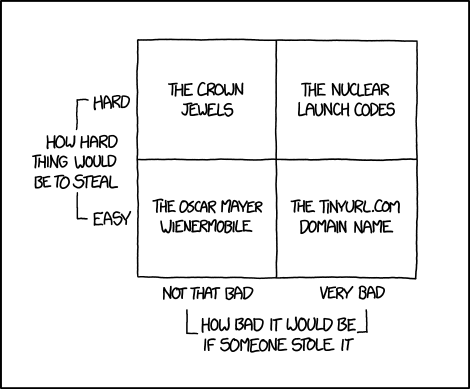 Alt-Text: TinyURL was the most popular link shortener for long enough that it made it into a lot of printed publications. I wonder what year the domain will finally lapse and get picked up by a porn site.
This is why we have
Perma.cc
!