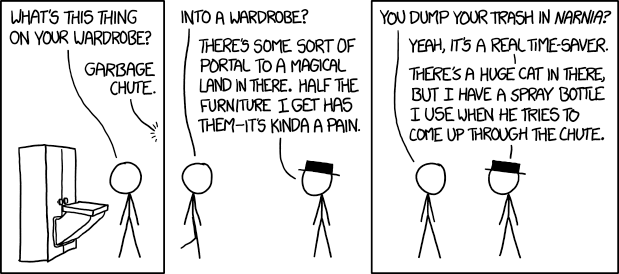 Title-text: "Plus, time's all weird in there, so most of it probably broke down and decomposed hundreds of years ago. Which reminds me, I've been meaning to get in touch with Yucca Mountain to see if they're interested in a partnership."
Dumping your trash in a different space-time continuum: Dubious.
Holding off the son of the Great Emperor-Beyond-the-Sea with a spray bottle: Priceless.