1793: "Soda Sugar Comparisons"
Posted: Wed Feb 01, 2017 5:02 am UTC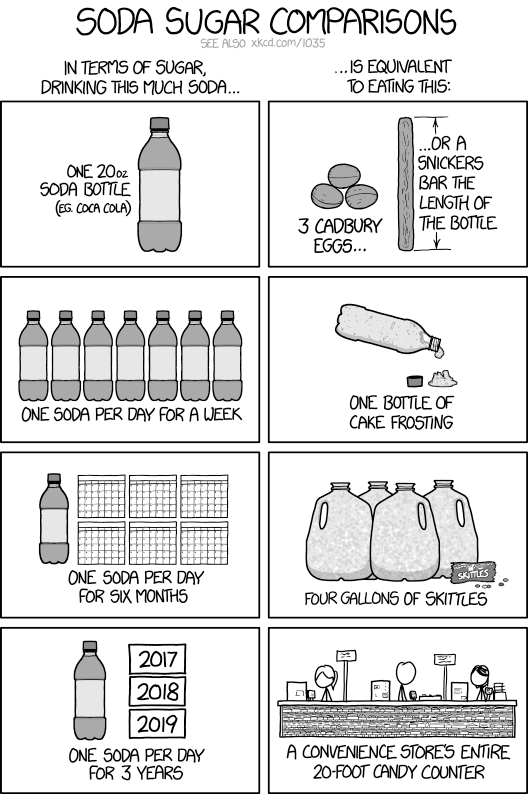 alt-text: The key is portion control, which is why I've switched to eating smaller cans of frosting instead of full bottles.
I remember helping my teacher demonstrate something similar in elementary school. However, I got the units on the labels wrong and ended up with about 2.5 times as much sugar as there actually was.