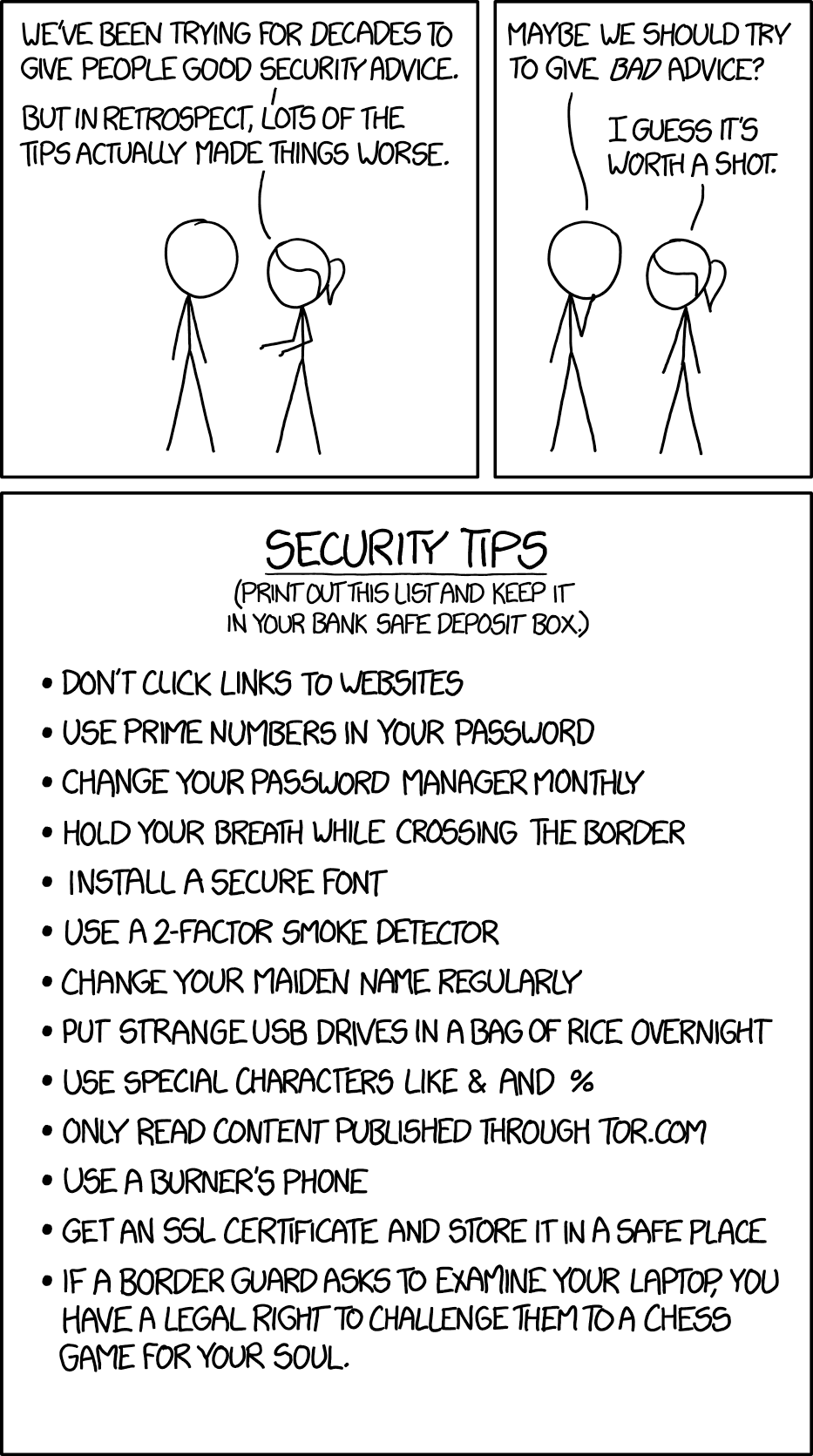 title: "
Never give your password or bank account number to anyone who doesn't have a blue check mark next to their name.
"
The problem is, computer security is Hard™, and often unintuitive.
It was hard work to get my mother to understand "don't click on links in email". What finally did it was an email from her bank, sent by me, and linking to a "I just stole your data" page I built. It still wasn't immediate though, I first had to explain that I didn't make the bank send that email, and that I faked the sender.
It's strange that "fake sender" is such a hard concept to grasp: This exact same thing can be done with paper mail as well.