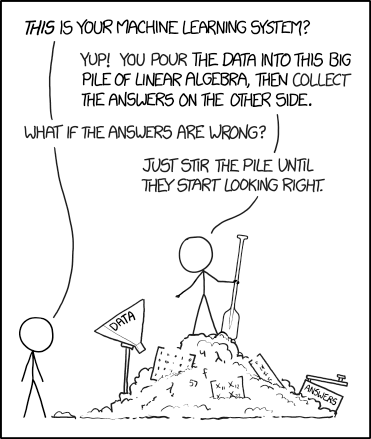 Title text =
The pile gets soaked with data and starts to get mushy over time, so it's technically recurrent.
Clever presentation, but I'm a bit unimpressed by the same old message. Some grain of truth in it, I guess, but ML doesn't
exactly
work like that. Should have asked Hinton, Bengio, Goldberg or any of the other guys and girls who know what they're doing and why.