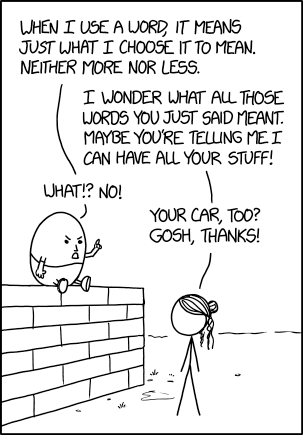 Alt text: "You're saying that the responsibility for avoiding miscommunication lies entirely with the listener, not the speaker, which explains why you haven't been able to convince anyone to help you down from that wall."
What's the relation to Humpty Dumpty here?
Edit: Seems to be a reference to
Through the Looking-Glass, and What Alice Found There

- full text on Gutenberg
by Lewis Carroll.