1924: "Solar Panels"
Posted: Mon Dec 04, 2017 4:32 pm UTC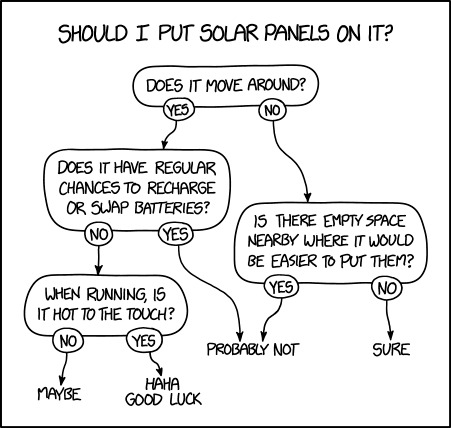 Title Text: This works for a surprising range of sunlit things, including rooftops (sure), highway surfaces (probably not), sailboats (maybe), and jets, cars, and wild deer (haha good luck).
I don't really see the purpose of the "When running, is it hot to the touch?" query. Do solar panels have some inherent problem when heated?