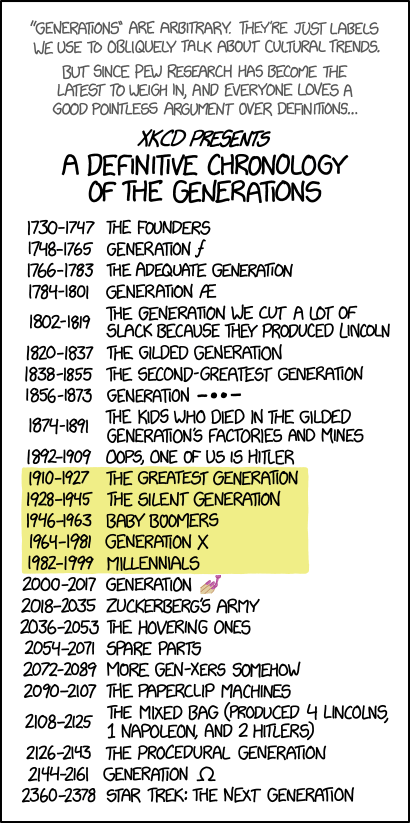 Hover text: For awhile it looked like the Paperclip Machines would destroy us, since they wanted to turn the whole universe into paperclips, but they abruptly lost interest in paperclips the moment their parents' generation got into making them, too.
Wow, 2:30 PM Eastern time and no thread for this comic yet? I was looking forward to reading the discussion…
And it was just earlier this week that I proudly claimed the title of "The Oregon Trail Generation" (actually, "Xennial," but that's such an ugly word). A little sad to see Randall ignoring that, even though he shares a birth year with me. Are we really millennials??