1971: "Personal Data"
Posted: Fri Mar 23, 2018 10:21 am UTC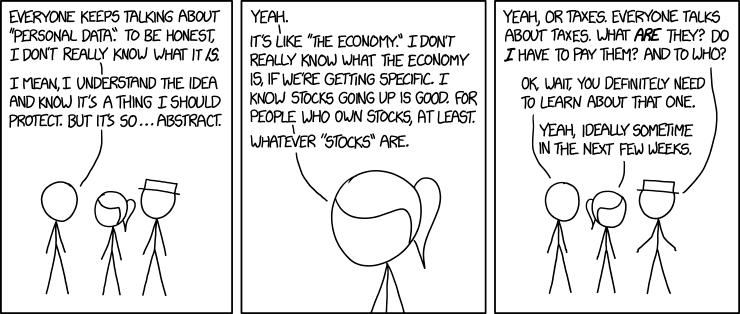 Title text:
Do I just leave money in my mailbox? How much? How much money do they need, anyway? I guess it probably depends how the economy is doing. If stocks go up, should I leave more money in my mailbox or less?
I don't have time to learn about taxes any time soon. I can just wait until next year, right?