1974: "Conversational Dynamics"
Posted: Fri Mar 30, 2018 6:31 pm UTC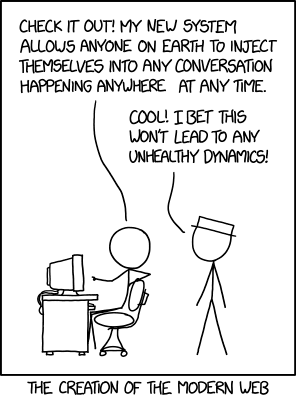 Title Text: "You should make it so people can search for and jump into hundreds of conversations at once if they want." "Ooh, good idea! I imagine only the most well-informed people with the most critical information to share will use that feature."
I guess I will go ahead and post this. Thank you slow day at work.