1982: "Evangelism"
Posted: Wed Apr 18, 2018 3:19 pm UTC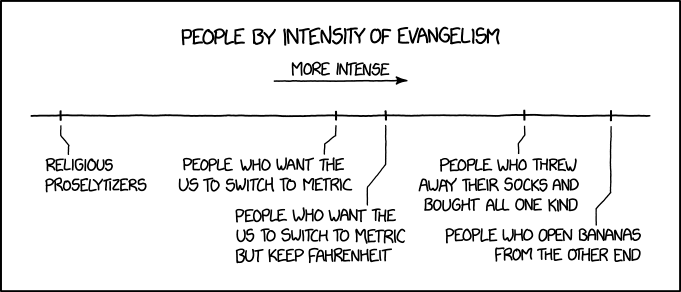 The wars between the "OTHER PRIMATES OPEN THEM FROM THE SMALL END" faction versus the "BUT THE LITTLE BIT OF BANANA AT THE SMALL END IS GROSS" faction consumed Europe for generations.
Splitters! I wasn't aware these were separate camps, I've been hanging out with the Banana Ecumenicals who claim that other primates open from the small end because they don't like the butt-end of the banana either, and opening from the small end removes it. Everyone in my extended family has converted.