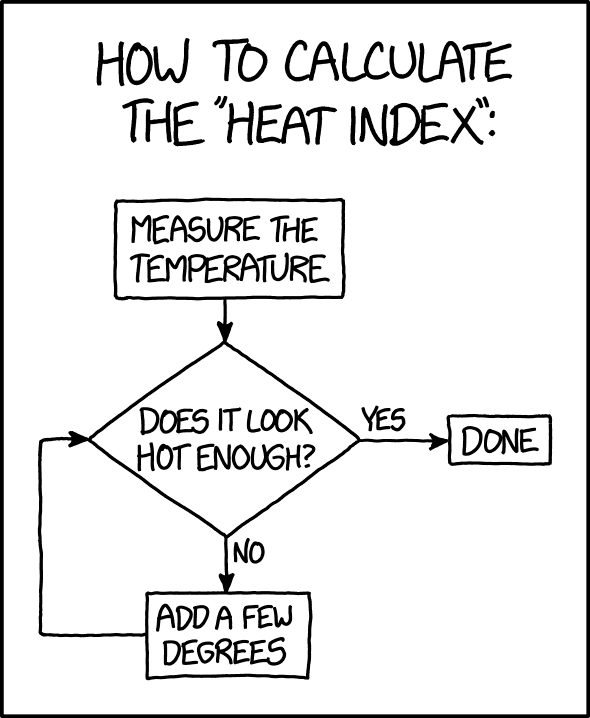 Title text:The heat index is calculated via looking up the "effective temperature" in a table of air temperature and humidity values, and then adding a bunch more degrees because it feels WAY hotter than that.
This is my first time posting a first post and it does seem unnecessarily complex and geeky and time-consuming. Can't we automate this? It's a bit soul-crushing to do something that could obviously be automated.
I've tried to follow the "Seriously People" guidelines with the link and all, but I suggest that any "Seriously People" announcement is an invitation to a solution that is less repetitive and, thus, less soul-crushing.
Edit: Oops forgot Title Text text. Voilà.