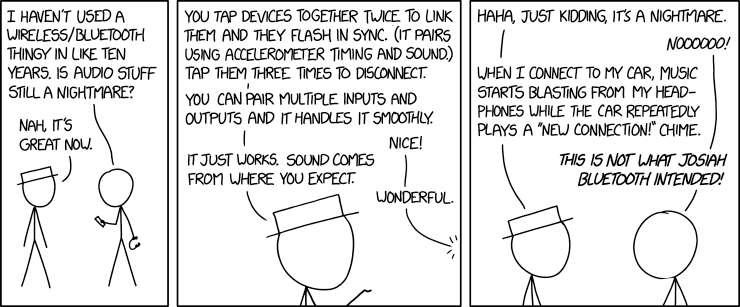 Title Text: Bluetooth is actually named for the tenth-century Viking king Harald "Bluetooth" Gormsson, but the protocol developed by Harald was a wireless charging standard unrelated to the modern Bluetooth except by name.
Personally, I don't understand the appeal of wireless technology that is popular because it's "newer" or "cooler." I have the same problem with touch screens. They're less reliable than the tech they replaced. They make things more difficult. Physical inputs
work
. Wires
work
. Technology is supposed to make your life less difficult, not more.