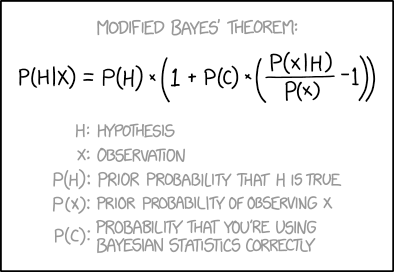 Title text: Don't forget to add another term for "probability that the Modified Bayes' Theorem is correct."
Amazed that a thread still wasn't up this late in the day.
To further complicated things, that "x" between P(C) and the smaller parenthetical is actually the variable
x
, rather than a multiplication sign.