2068: "Election Night"
Posted: Mon Nov 05, 2018 2:44 pm UTC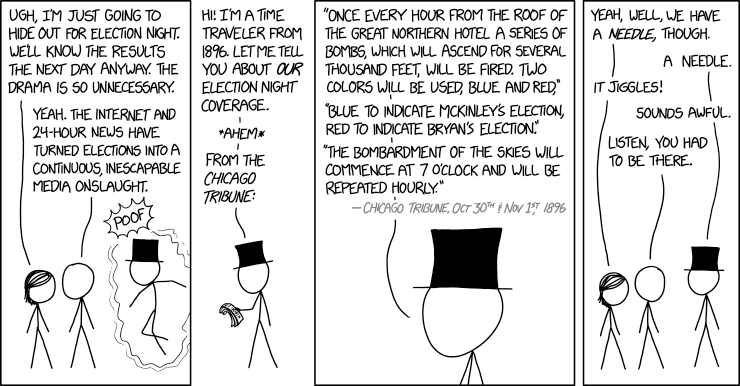 Title text: Even the blind—those who are anxious to hear, but are not able to see—will be taken care of. Immense megaphones have been constructed and will be in use at The Tribune office and in the Coliseum. The one at the Coliseum will be operated by a gentleman who draws $60 a week from Barnum & Bailey's circus for the use of his voice.
Having a hard time believing this one. I'm sure someone will pull up the Tribune pages.