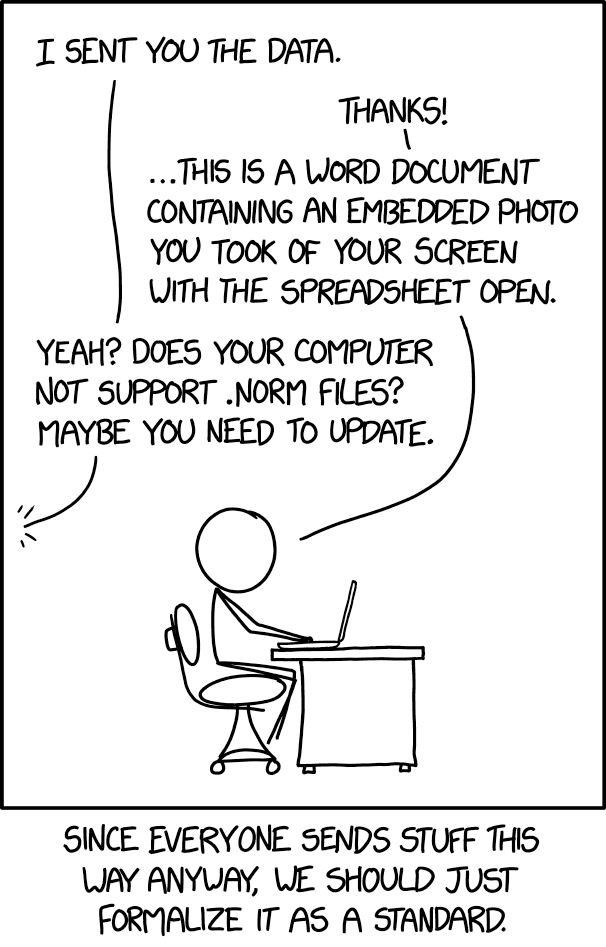 Title text: "At some point, compression becomes an aesthetic design choice. Luckily, SVG is a really flexible format, so there's no reason it can't support vector JPEG artifacts."
I don't have much of a opinion on that myself, but I was curious to see other people's experiences, and got tired of waiting for a thread to pop up
I wasn't showing much endurance on that one...