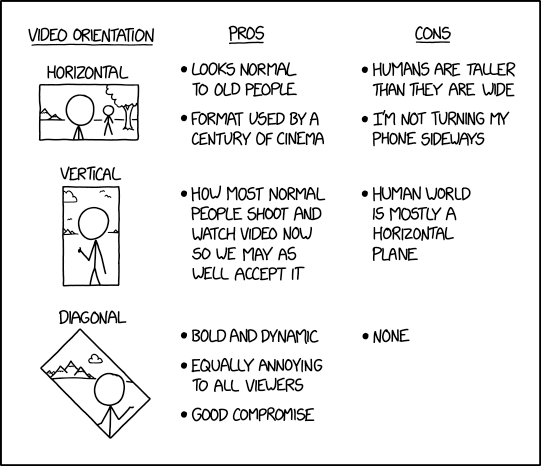 Title text: "
CIRCULAR VIDEO - PROS: Solves aspect ratio problem. CONS: Never trust anyone who talks to you from inside a circle.
"
No, just no. I'd rather turn my phone sideways than my
effing computer screens
. Vertical video must either be eradicated or restricted strictly to phones and tablets so they don't plague my existence with black bars taking up two thirds of the screen.