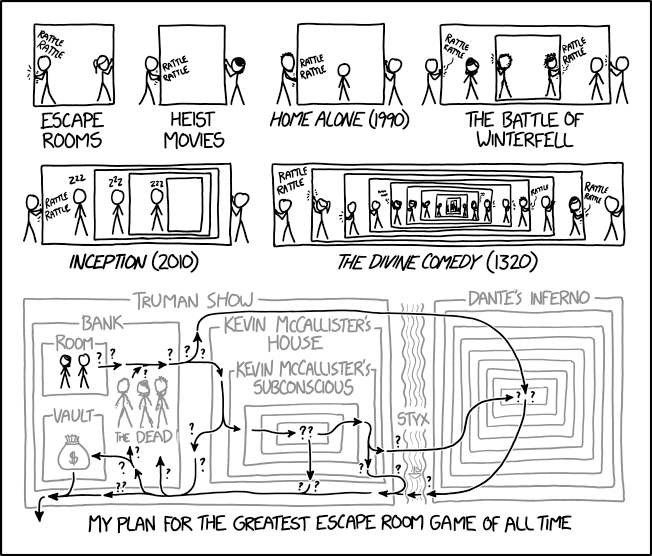 Title text: "
The interactive experience is built on a single theological framework that unites Dante, George R. R. Martin, every major heist movie, and Erin Gloria Ryan's "Kevin is dead" Home Alone theory.
"
I've never heard of "the 9 squares of hell" but I'll accept it as "poetic freedom" for the sake of having a
cool
awesome escape room with fire and lava and sodomy and lava sodomy. But I fear you'd have to sell a house before you can afford playing an escape room that includes a village-sized dome with hundreds of actors.
Maybe you can go for free if you're an employee.