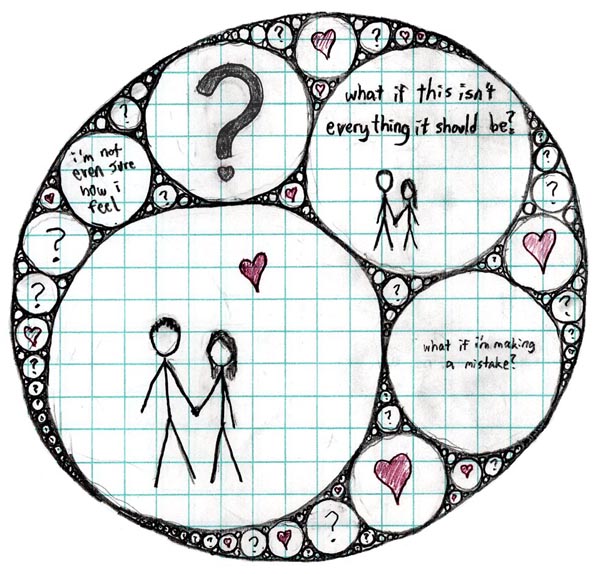 Alt Text: I once made an anniversary card for my then-girlfriend with this layout.
[Disclaimer] The search function isn't really helpful when trying to locate a thread containing "What if", so I hope I didn't miss a previous thread of the same name. [/Disclaimer]
I was wondering if the layout is loosely based on a Julia set (see attachment or
the site I stole it from
) or if the similarity is just coincidental.
Thanks.