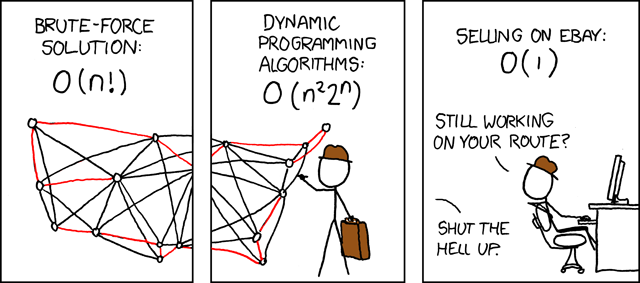 Alt-text: What's the complexity class of the best linear programming cutting-plane techniques? I couldn't find it anywhere. Man, the Garfield guy doesn't have these problems ...
Link:
http://xkcd.com/399/
My first reaction to this comic was "WHOA! Black hat dude has a brown hat now!". Then I read the comic and lol'd.