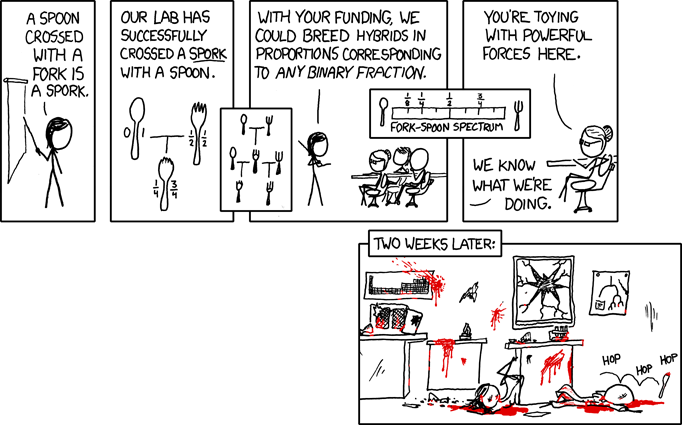 Alt text: Their biggest mistake was bringing Rachael Ray and Emeril to tour the lab and sign off on the project. That's when Spielberg caught wind of it.
The genius of xkcd is to see something awesome, like a spork, and take it to its logical, even more awesome, conclusion.
And, of course, to involve
Jurassic Park
.