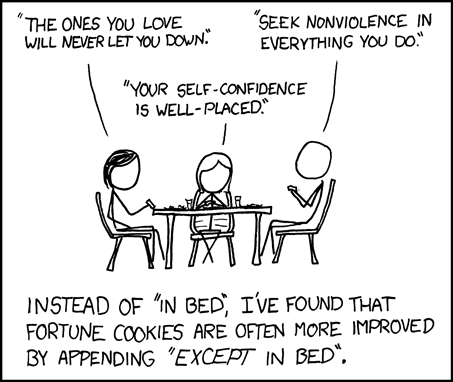 Alt text: "You will have hot, steamy, sweaty sex ... IN BED!"
Heh, nice. New take on the old joke.
Me and my friends do this all the time.
My favorite one I've ever found (in real life) was something along the lines of "You will be joined by an unexpected stranger".