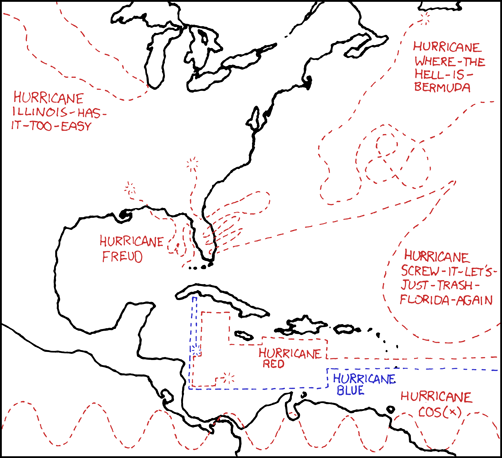 Alt: I'd like to see more damage assessments for hurricanes hitting New York and flooding Manhattan -- something like the 1938 Long Island Express, but aimed a bit more to the west. It's just a matter of time.
As a resident of Vancouver, will I ever see a hurricane? ...
Edit: Crap, Alt text.