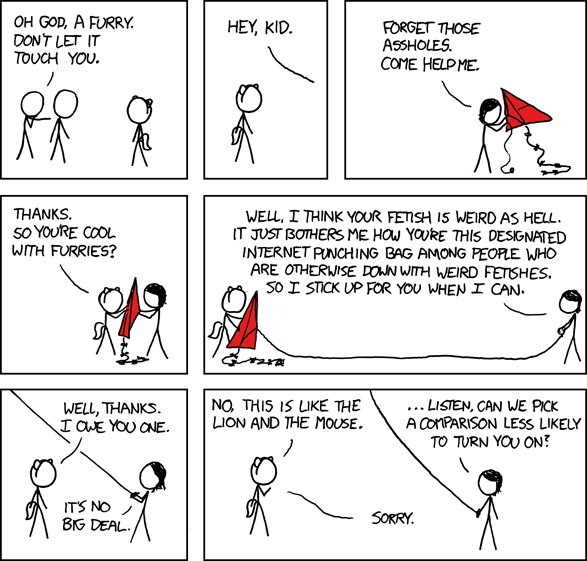 Alt text: Hey, are you friends with any hamsters? This kite needs a passenger.
http://xkcd.com/471
... alt-text! where is it?
I have friends who are furries. They're just like my other friends, and I definitely have weirder friends than my furry friends. So i never got the whole "ewww furries" thing.