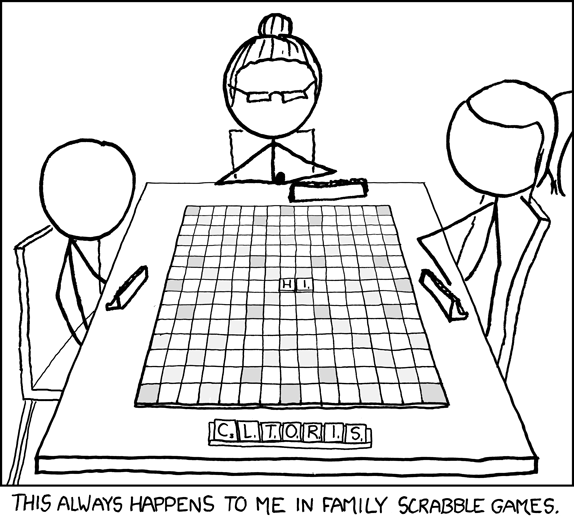 Link:
http://www.xkcd.com/492
Alt: A veteran Scrabble player will spot the 'OSTRICH' option.
Hrm, reading xkcd at work is going to lead to awkwardness one day. I can tell.
I once had a scrabble game where you could only make offensive words. I think I have a photo of the finished board somewhere...